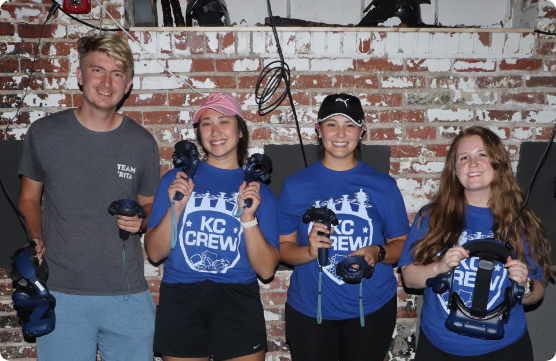 KC Crew is the Largest (and Best) league in Kansas City over 50,000 participants in the last 8 years. We offer full team, company, and free agent registrations for all 5 seasons (Winter, Spring, Summer, Fall, and Holiday). We offer virtual reality experiences for different skill levels on different times so there is always something for everyone.

6 REGULAR SEASON GAMES, VIRTUAL REALITY EQUIPMENT PROVIDED
LEAGUE MONITOR TO ANSWER QUESTIONS AND ENTER SCORES
END OF SEASON TOURNAMENT FOR THOSE THAT QUALIFY
SPONSOR BAR SPECIALS AND PRIZES (SEASON SPECIFIC)
CHAMPION MEDALS & PRIZES​
Don't have enough players to form a team? New in town or just can't seem to find enough people to play? Free Agents can join a team, pay and when the team fills, you're in! If it doesn't fill we will ask you to move to another team that needs you or we will refund your money. There's 3 ways to be a free agent
Sign up to Be a Free Agent and wait for a team captain to draft you. You are not guaranteed to be a free agent
Join a team. You can go look for public teams, join, pay and you are on the team.
Create your own Public team which means any free agent can join or you can go draft free agents to make your own team.
Are you looking for subs, tournaments or teams to join? Our Facebook groups have hundreds of locals looking to play and meet you plus it's a great way to find out about tournaments around the metro.
Fun, Friends &
VIRTUAL REALITY
Sign up for leagues by choosing a day of the week, location, or skill level below. We've partnered with a local Virtual Reality bar. Bar? Yes, bar. You and 3 friends create a team and compete against other teams in the bar, in virtual reality, while enjoying adult beverages! All equipment provided!
Wednesdays are the learn to play league. The first 2 weeks will be an introduction to 2 different virtual reality games followed by a match against another team. In the remaining weeks, you will compete head to head against others new to virtual reality just like you. The league will end with a tournament against other teams who qualify.
Tuesdays are the competitive leagues. If you'd played VR before and love to compete. This is the league for you!
OUR VIRTUAL
REALITY PARTNER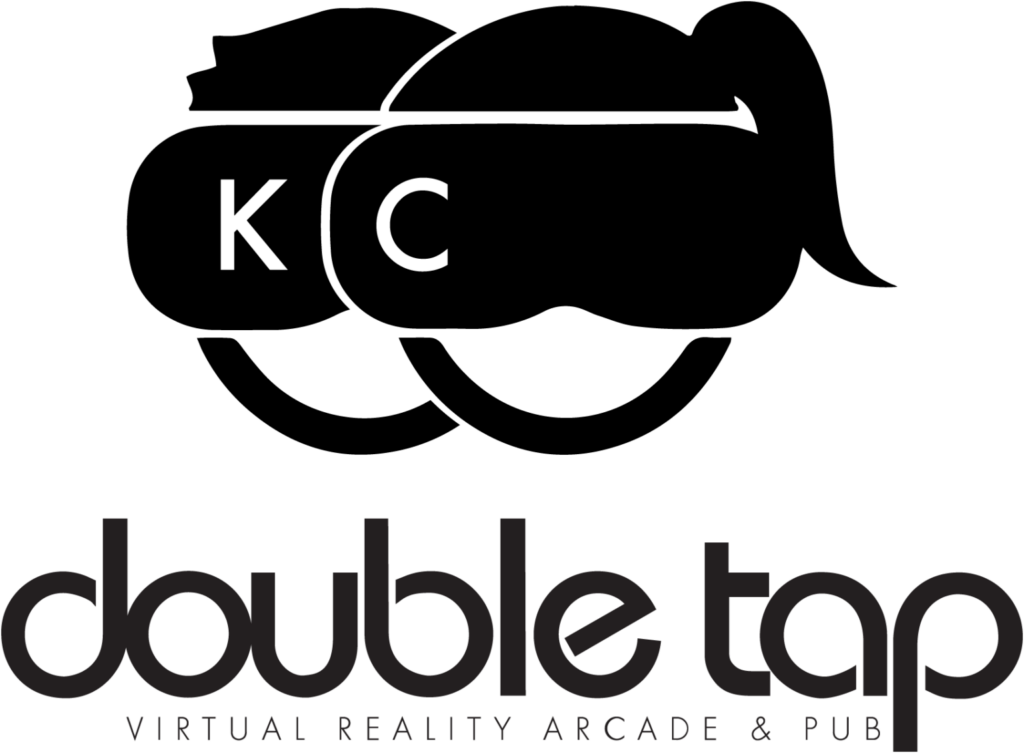 We are very excited to partner with Kansas City's first Virtual Reality Arcade & Pub, Double Tap KC.
Double Tap KC is a virtual reality arcade and pub. Here, you can compete against your friends in KC's first true virtual reality arcade while enjoying premium drinks from the region's best brewers and distilleries.
Grab your friends and head down to DoubleTapKC (close to the streetcar), grab a booth, play in virtual reality and enjoy beer and signature cocktails!
Esports? We have that too!
Are you a casual gamer who plays with friends a couple of times a week? This tournament is a great way to see how you measure up while meeting other fun gamers just like you while not taking it too seriously because, after all, it's a game.
Other Leagues
You May Like