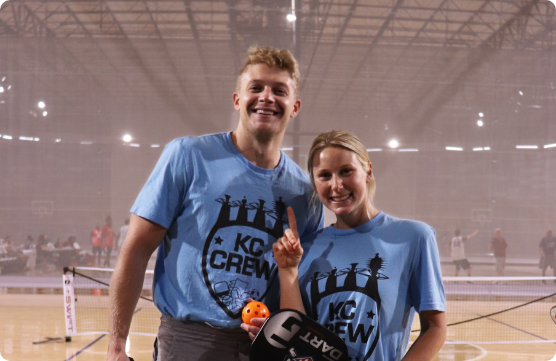 KC Crew is happy to be Kansas City's biggest and best adult sports leagues. Whether you're looking to stay active, have fun, meet new friends, or bond with the friends you already have, KC Crew has something for everyone! We offer a variety of sports and activities year-round at different skill levels and locations around the metro.

6 REGULAR SEASON GAMES, PICKLEBALLS PROVIDED
LEAGUE MONITOR TO ANSWER QUESTIONS AND ENTER SCORES
END OF SEASON TOURNAMENT FOR THOSE THAT QUALIFY
SPONSOR BAR SPECIALS AND PRIZES (SEASON SPECIFIC)
Don't have enough players to form a team? New in town or just can't seem to find enough people to play? Free Agents can join a team, pay and when the team fills, you're in! If it doesn't fill we will ask you to move to another team that needs you or we will refund your money. There's 3 ways to be a free agent
Sign up to Be a Free Agent and wait for a team captain to draft you. You are not guaranteed to be a free agent
Join a team. You can go look for public teams, join, pay and you are on the team.
Create your own Public team which means any free agent can join or you can go draft free agents to make your own team.
Are you looking for subs, tournaments or teams to join? Our Facebook groups have hundreds of locals looking to play and meet you plus it's a great way to find out about tournaments around the metro.
Fun, Friends &
Pickleball
We offer 2v2 Mixed (any gender), for all skill levels on different nights so there is always something for everyone.
Sign up for leagues by choosing the option that works best for you.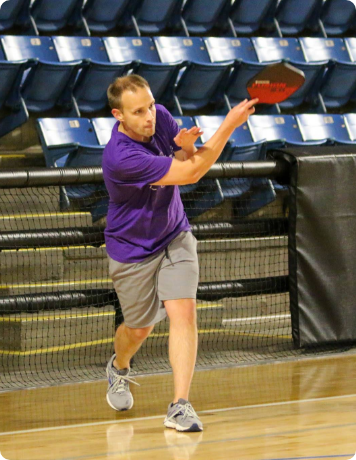 Beginner's know the rules but have not played in an organized league or tournament before
Recreational players have minimal experience and play for fun.
Intermediate players have experience, play for fun and to win.
Competitive players have experience, play for the win and have fun doing it.
Need a pickleball paddle? KC Crew is proud to partner with JustPaddles. Known as the Paddle Experts, they live and breathe pickleball and strive to bring people together to compete and have fun playing. With a mission to grow the game and provide every player with the right paddle, you can find hundreds of options from all the top brands with free, fast shipping on every order.
See for yourself at www.justpaddles.com
Other Leagues
You May Like