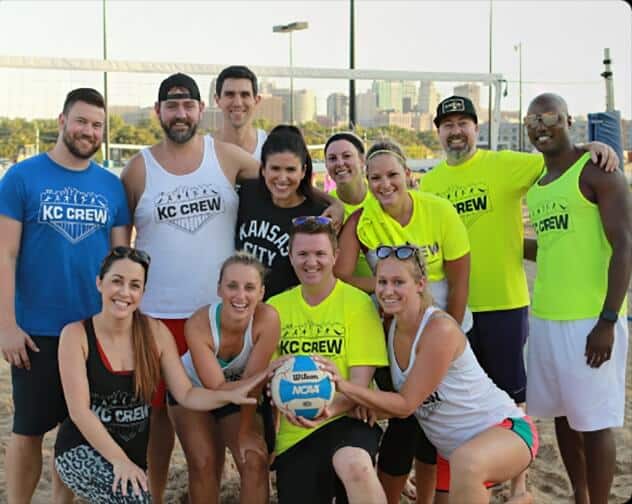 You just happened to click on THE sports league that will change your life. We are kidding. Maybe. But probably not. Here you'll make friends, play some games – possibly even win some games, but most importantly, you will have fun. We are an awesome sports league with awesome people running it and even more awesome people playing. Not a big sports person? That's alright by us! Come to an event like a Murder Mystery Party, a Zombie Pub Crawl or Urban Golf up and down Main St! Do we have you yet? Of course we do! We can't wait for you to join our crew!
Check out all our offerings below!
Join a league with friends or as a free agent to meet new friends. Cornhole, Pickleball, Volleyball, Softball, Kickball, Karaoke, Cornhole and more!
Looking for something fun to do with friends & family or colleagues? New to the city and looking to meet people? We have public and private events for everyone!
Employee engagement outside of the office significantly improves internal teamwork & communication! Play in a league with coworkers or let us plan a fun event for your business!
Need cornhole, tables, or other games and equipment for your next party or event? We have help. Check out all our options below.
FUN, FREEDOM
AND COMMUNITY
Since 2012, KC Crew is a Kansas City's biggest adult recreational sports league and special events company. KC Crew's goals are simple; bring awesome rec leagues and unique events to Kansas City, support local businesses and connect people through fun times. Whether participating in a KC Crew league or event, we want you to feel as though you have the freedom to be yourself. Meanwhile, we will provide you with a multitude of fun opportunities to socialize with friends or connect you with new ones, all while exploring and supporting all the greatness that Kansas City has to offer.