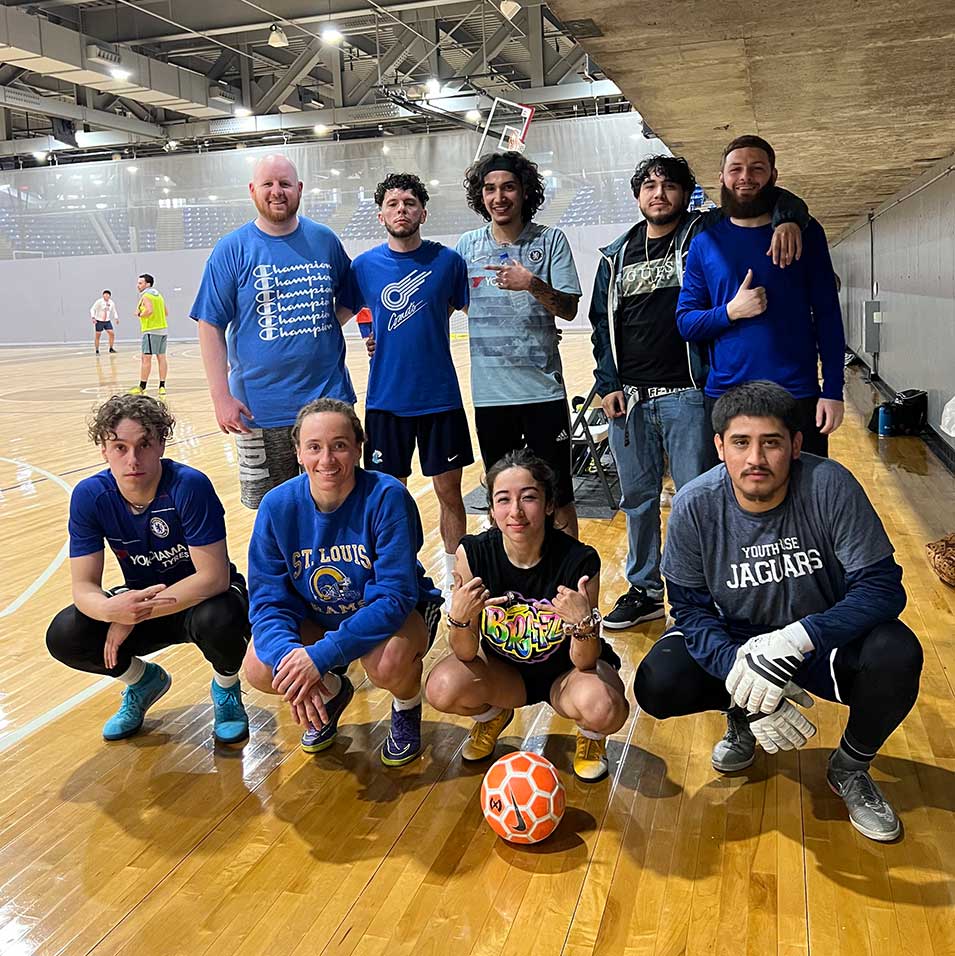 KC Crew is happy to be Kansas City's biggest and best adult sports leagues. We offer full team, company, and free agent registrations for all 5 seasons (Winter, Spring, Summer, Fall, and Holiday).
We've been known as the recreational, beer league until 3 years ago when we took over basketball leagues in Overland Park and have grown to the largest and most competitive basketball leagues in Kansas City.
Now that we've figured out how to keep the awesomeness in highly competitive sports, say hello to Futsal and Soccer leagues.


6 REGULAR SEASON GAMES AND BALLS PROVIDED
1 Ref on the
court or field
END OF SEASON TOURNAMENT FOR THOSE THAT QUALIFY
SPONSOR BAR SPECIALS AND PRIZES (SEASON SPECIFIC)
Don't have enough players to form a team? New in town or just can't seem to find enough people to play? Free Agents can join a team, pay and when the team fills, you're in! If it doesn't fill we will ask you to move to another team that needs you or we will refund your money. There's 3 ways to be a free agent
Sign up to Be a Free Agent and wait for a team captain to draft you. You are not guaranteed to be a free agent
Join a team. You can go look for public teams, join, pay and you are on the team.
Create your own Public team which means any free agent can join or you can go draft free agents to make your own team.
Are you looking for subs, tournaments or teams to join? Our Facebook groups have hundreds of locals looking to play and meet you plus it's a great way to find out about tournaments around the metro.
Fun, Friends,
Soccer and Futsal
Other Leagues
You May Like