Look at all the fun you've missed! Don't worry, we will keep the fun coming year after year! Check out all of our upcoming events so you don't miss out AGAIN! 
Adult Field Day is a throwback to grade school, but for adults! We've got all of your favorite games from relays to water games, and even some new ones too!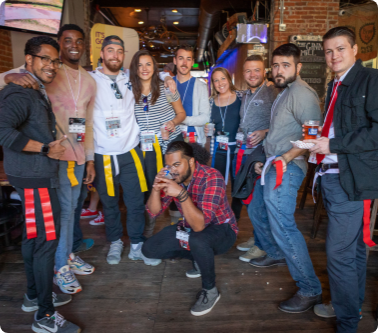 End of the World Pub Crawl
Participants crawl through The Dead Zone to all participating venues (bars) while avoiding the Zombies trying to take your life (flags). Survivors have a chance at winning one of several, amazing prizes!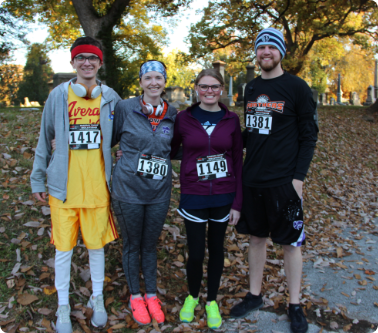 KC Crew partners with the Elmwood Cemetery to help raise money for the maintenance of the cemetery! This race takes place entirely within Elmwood Cemetery, where many influential Kansas Citians call their final resting place!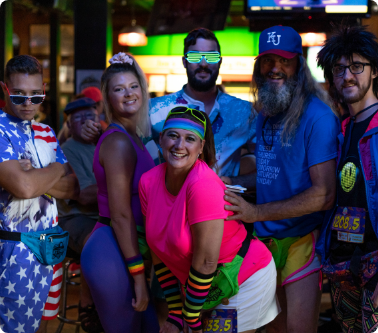 The 0.5k Underachiever's Run starts off with a pizza party and games so participants can "carb load" and "warm-up" before the "big race." Participants then "run" to participating bars and end their taxing endeavor with champagne, sweet treats, and dancing!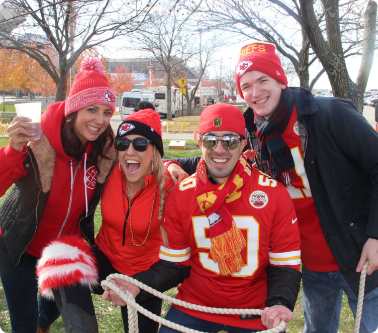 KC Crew and our amazing partners put on an all-inclusive tailgate AT ARROWHEAD that features food, drinks and fun before rooting on the Chiefs.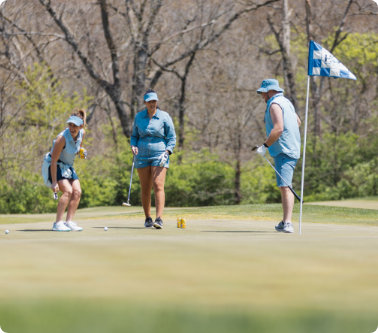 Par 3 One Club Golf Scramble
Teams of 4 golfers use 4 clubs to compete in this scramble! Each team can only use 4 clubs throughout the 9 holes and each club can only be used once per hole!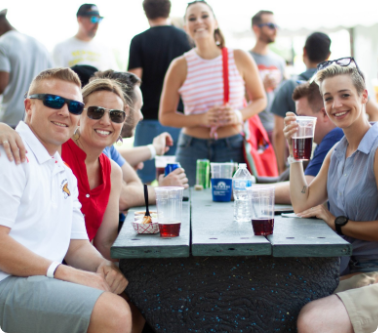 Thousands of awesome people showed up to the annual Grilled Cheese Festival to play games, listen to awesome live music, and eat delicious grilled cheese.
Distilled is Kansas City's premier event focusing on distilling great liquor. This event highlights local whiskey distillers, their history, processes, and more!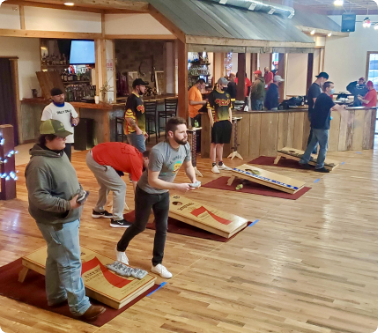 Every month we hold a cornhole tournament at different locations around KC. Whether it's just for fun (Rec/Social) or you want to bring on the competition (Competitive), we pay out CASH to 1st, 2nd and 3rd place finishers in each division!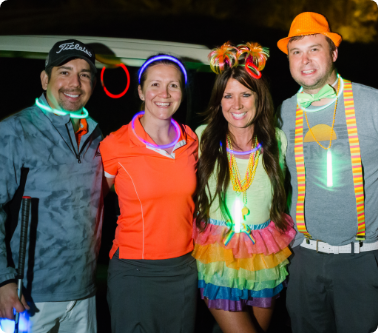 GLOW IN THE DARK GOLF TOURNAMENT
Teams of 2 golf 9 holes at dusk. To kick off the night, golfers get an included happy hour with food and drink. The course is lined with glow in the dark items and everyone uses LED lit golf balls.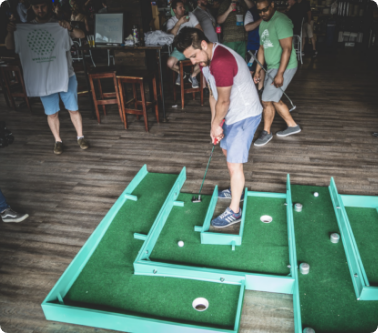 Downtown KC participants chip off city landmarks and putt in participating bars.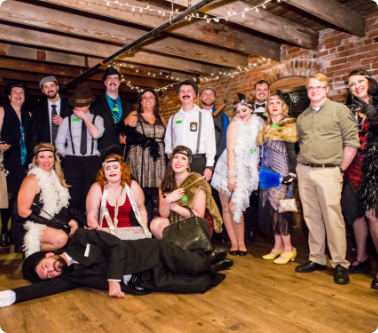 Participants choose a role and dress the part for this one of a kind event. All roles have tasks to complete to help solve the question of who committed the murder!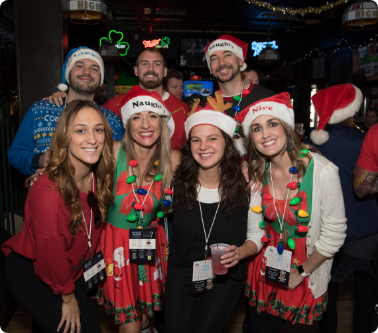 Teams of 4 compete in a scavenger style crawl. Participants receive a series of clues as to where the next bar/location on their designated route is and, upon successfully identifying their next stop, they will jump on the streetcar to get them and their team there safely.
Are you looking for extra players? Our
Facebook groups
have hundreds of locals looking to play and meet you plus it's a great way to find out about other tournaments around the metro.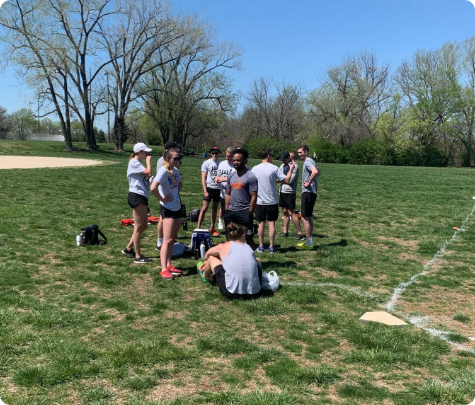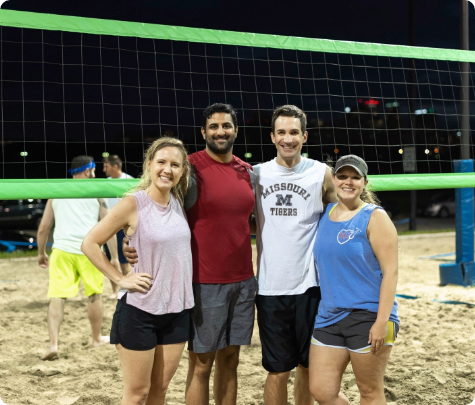 Are you interested in hosting a Charity Tournament? Our Sand Volleyball tournaments are a great way to raise money for your non-profit!