Saturday, October 15th north park at zona rosa
Ah, the time of the year when Pumpkin Spice is in the air and Football is on TV – Fall is upon us!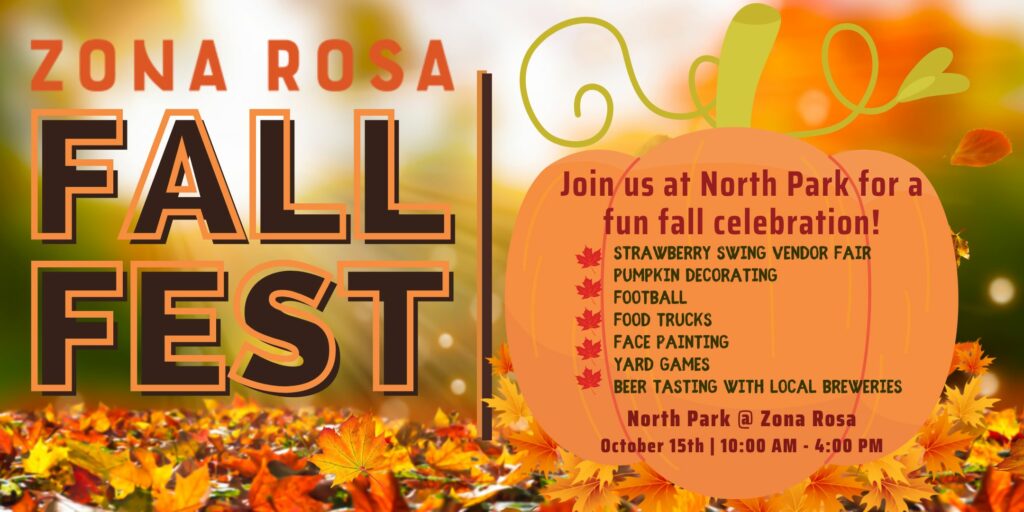 Join us for a fun fall festival at North Park at Zona Rosa (green space south of Dillard's)! There will be activities for everyone from shopping, yard games, and food trucks to beer tasting, pumpkin decorating and live music! This event is sure to be fun for the whole family!
SIGN UP for the beer and whiskey tasting
Check Out Pictures from past Events