Fresh karma 0.5K UNDERACHIEVER'S RUN
Saturday, July 16th Westport KCMO
Don't miss the 2022 Underachiever's Run Lit Up by our buds Fresh Karma!
In 2021, we had close to 500 amazing "runners" at the 0.5k Underachiever's Runs! The May event in the Crossroads started at Parlor with a pizza party before "running" to Grinders, where participants celebrated finishing the race with donuts and champagne. The August in Westport event started at Kelly's Westport Inn and ended at Off Key!
We can't wait for the next "race" in 2022!
PIZZA, CHAMPAGNE AND DONUTS – SAY WHAT?!?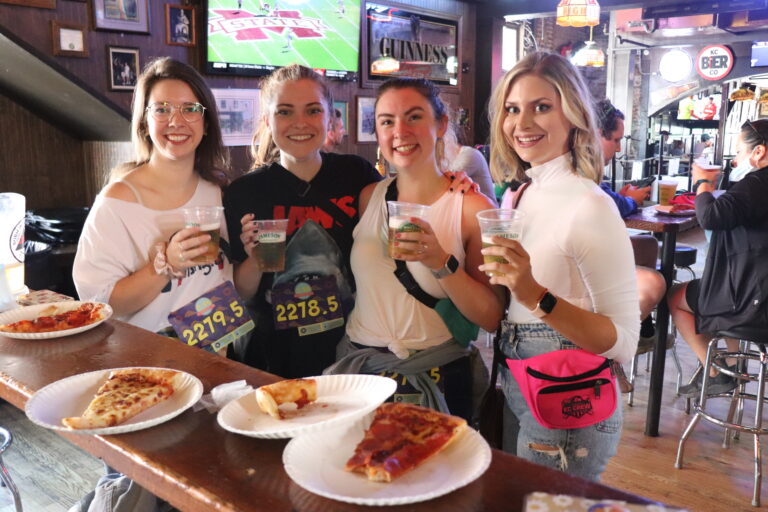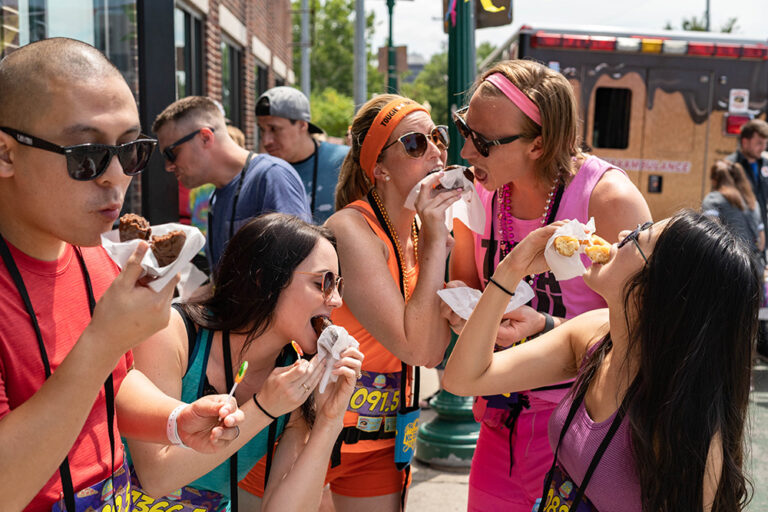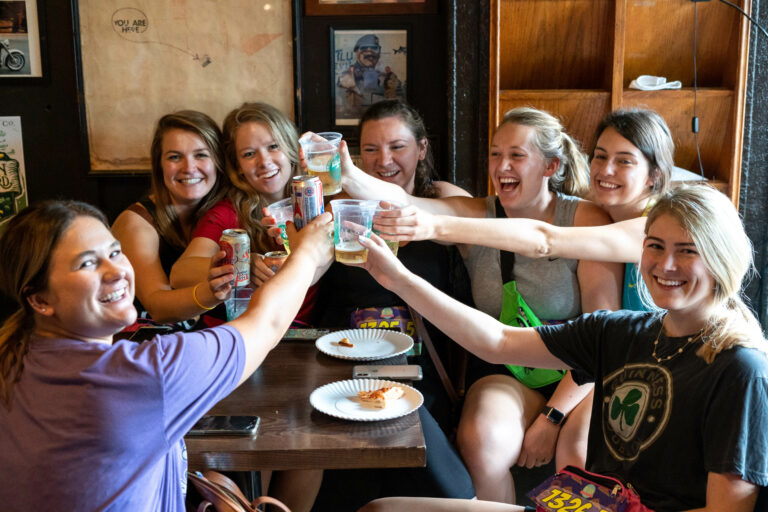 The 0.5k – The Underachiever's Run lit up by our buds Fresh Karma will start off with a pizza party at Kelly's. There, you can carb load for the "big race" and "warm-up" before the "run" with Beyond Energy. At race time, you'll be sent off with a "boom" to Off- Key.
Don't worry, we will keep you "hydrated" along the way at our Hoist Hydration Station. Fear you may have some aches and pains? Don't worry, Fresh Karma has you covered with some first aid. The kit may or may not contain CBD gummies, but hey, you'll have to join the "run" to find out!
Upon finishing this clearly physically and mentally taxing 0.5k, you'll celebrate crossing the finish line with – what else but champagne and donuts! Oh, and some victory music!
BEFORE YOU ASK…
HERE ARE THE ANSWERS TO YOUR QUESTIONS
IN CASE YOU NEED PROOF THAT IT'S A GREAT TIME
OFFICIAL BEVERAGE FOR UNDERACHIEVER'S
Are you such an Underachiever you don't even like to decide what to drink? We got you. You'll be able to enjoy delicious specials at all locations from Coors Light.! If you need help pouring them into your mouth, just let us know.