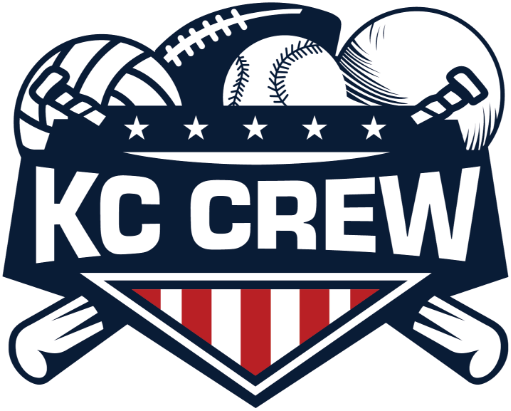 SET UP YOUR OWN
FIELD DAY
Are you interested in hosting a field day as a company event or just for fun? Look no further! KC Crew offers a fun and easy solution for all of your field day needs!
You tell us a date, time and location and we will manage all organization, scheduling, and management of the tournament – all that you have to do is promote it to the people you want to be there!
Rockhurst University -
Saturday, May 21st
Think back to your favorite day of grade school… it was Field Day, wasn't it? Yep, we knew it! Don't miss the one and only Field Day for Adults! 



Adult Field Day is a throwback to grade school, but for adults! We've got all of your favorite games from relays to water games, and even some new ones too! Teams will earn points in each event to add up your total for the day.
Does your team have what it takes to be the Champs of the Field? Grab your co-ed team of 7-10 players (at least 3 must be female) and sign up to find out!
Sign up for updates about
this year's event
TEAM INFORMATION AND HOW IT WORKS
Each co-ed team consists of 7-10 players – 3 must be female.

Teams will compete head-to-head with other teams to determine the Champs of the Field.

Events will require a different number of participants and all team members must participate in at least 2 events throughout the day.

The team with the most points at the end of the day wins!
Check-In and warmups begin at 11:00am 

All players must check in!

Come early for warmup stretches and music!

Games begin at 12:00pm

There will be a 1 hour lunch break midway through the games so you can relax and refuel!

Teams will compete in 6 different events throughout the day!
FREQUENTLY ASKED
QUESTION
Early Field Day Team – $300 – April 1st – April 17th
Field Day Team – $350 – April 18th – May 8th
Last-Minute Field Day Team – $400 – May 9th – May 18th
Spectator Tickets – $20

– Want to cheer on your favorite team? This ticket is for you!

NOTE: Registration ends May 18th at 12:00pm
Champs of the Field – Awarded to the team with the most points after all events. Winners will receive gold medals!
Most Spirited – What's Field Day without a little team spirit? This award will go to the team with the most spirit (Costumes encouraged!!)
CHECK-IN, GAME AND AFTERPARTY INFORMATION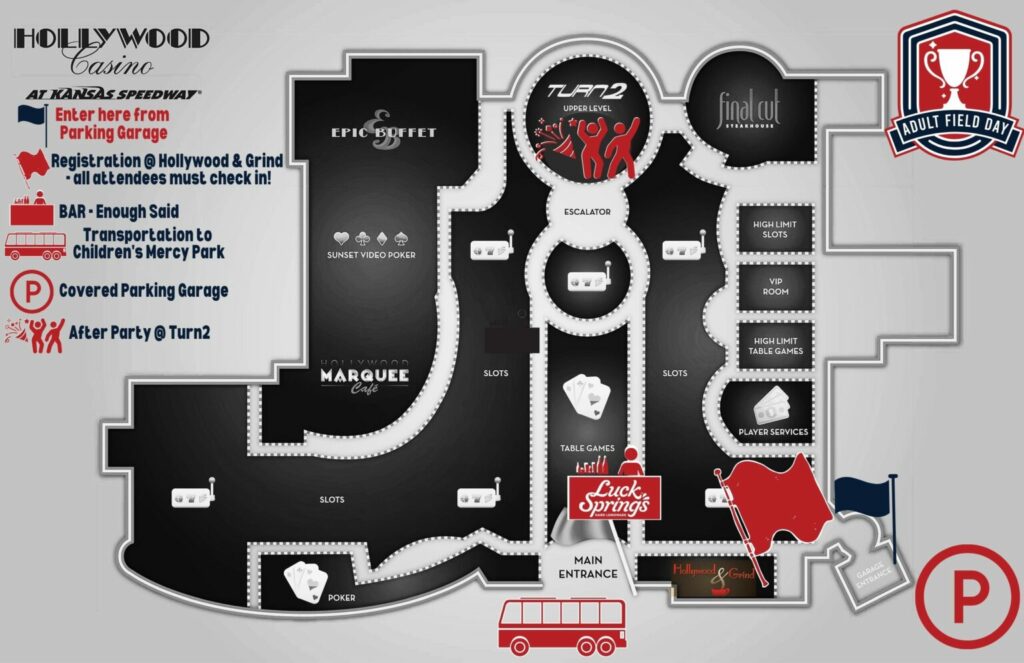 Check-in for Adult Field Day will be held at Hollywood Casino. Take full advantage of covered parking and warm up with a beverage of your choice before being bussed to Children's Mercy Park!
Parking is located in the parking garage to the east of the main entrance. All participants are encouraged to park here and enter the casino through the parking garage entrance.
The party at Children's Mercy Park ends at 6:00 PM but don't let that stop you from enjoying yourselves. After the event, you will be bussed back to Hollywood Casino for the After Party!
Shuttles from Children's Mercy Park will start taking people back to Hollywood Casino at 4:30pm. Shuttles will stop at 6:30pm.
PARKING AT HOLLYWOOD CASINO
Now you can park, eat, and play at Hollywood Casino at Kansas Speedway! Enjoy the free parking garage to keep your vehicle safe and out of the weather at Hollywood Casino.
If you park in the parking garage you may need to walk through the building. You must be 21+ years old to enter the casino property. Park on Level 2 or 4 of the parking garage and take the stairs/elevator to Level 3.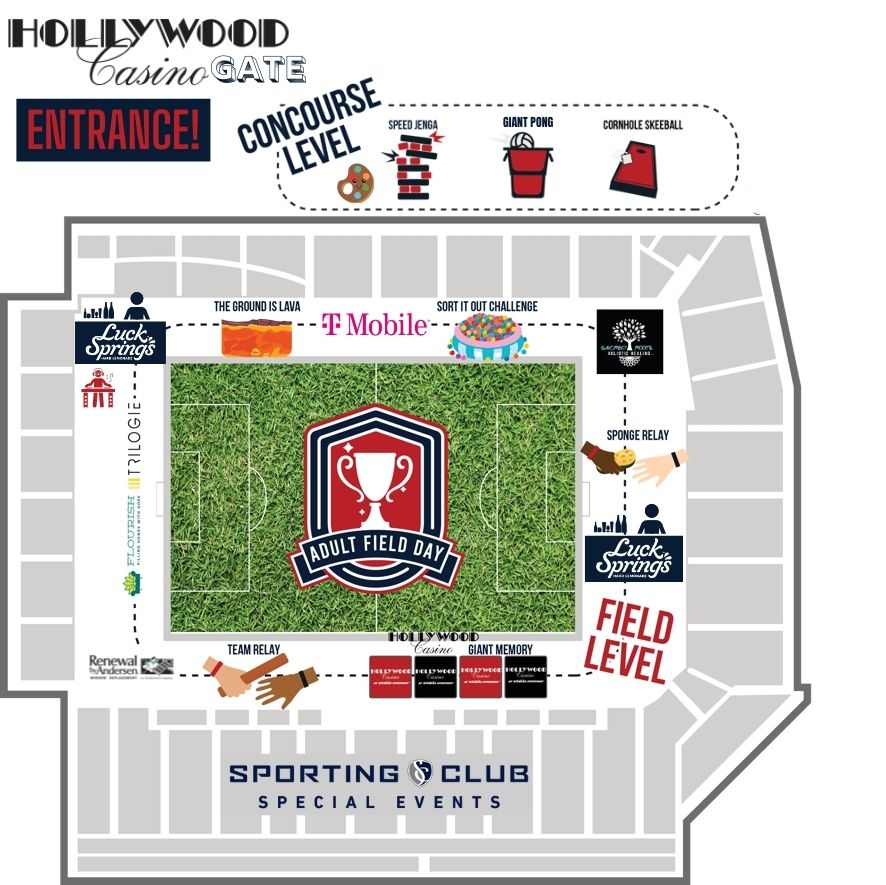 Early Field Day Team – $300 – April 9th – April 25th
Field Day Team – $350 – April 26th – May 23rd
Last-Minute Field Day Team – $400 – May 24th – June 2nd
Brunch – $40 – Includes buffet and 2 mimosas or Bloody Mary's
Spectator Tickets – $20 – Want to cheer on your favorite team? This ticket is for you!
NOTE: Registration ends June 2nd at 12:00pm
CHECK OUT PICTURES from Events and leagues over the past 10 years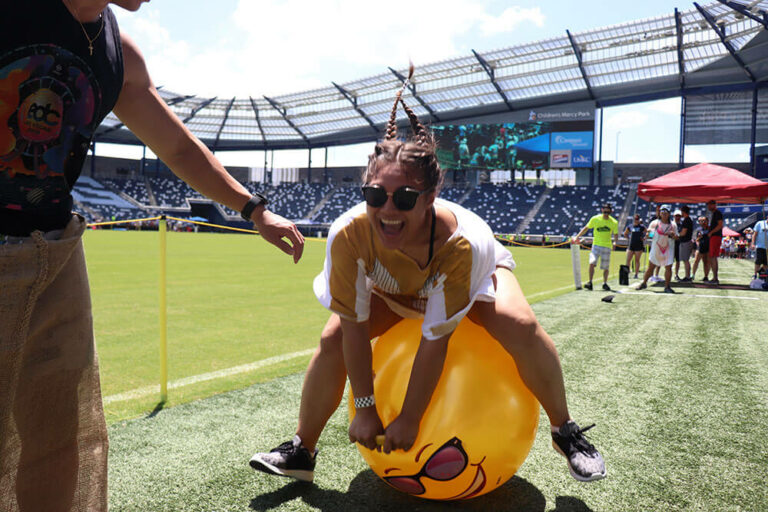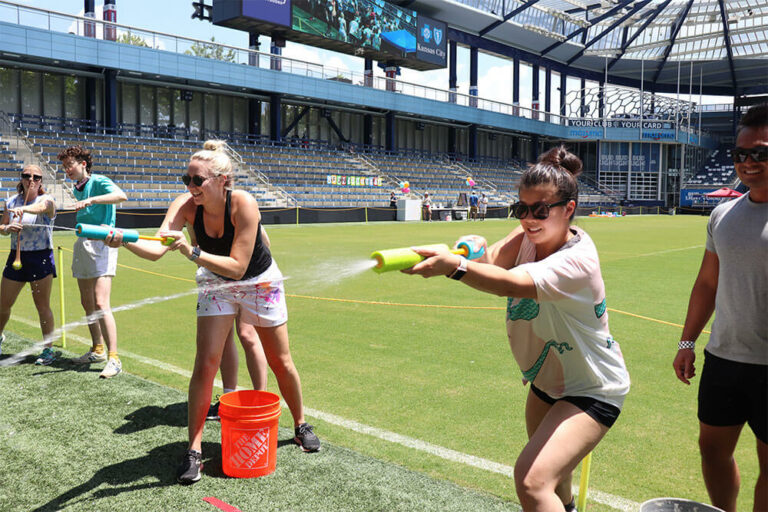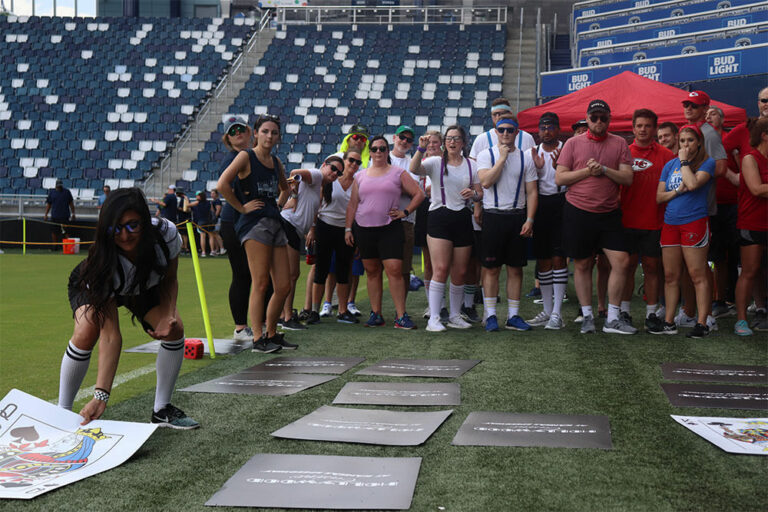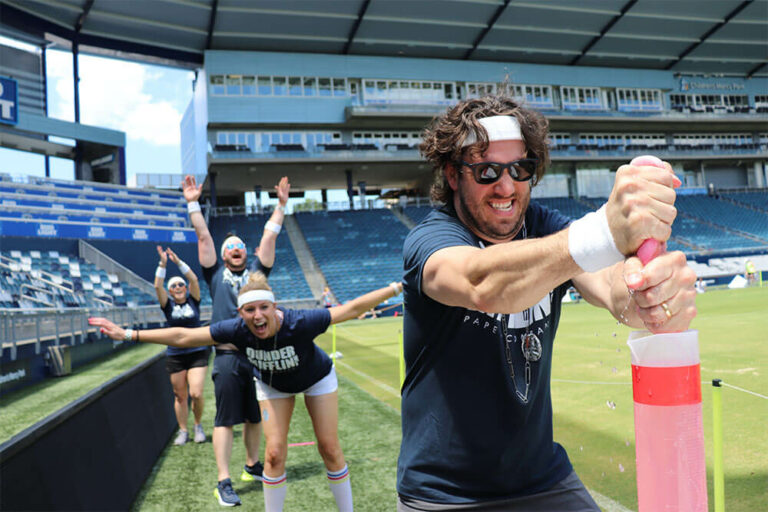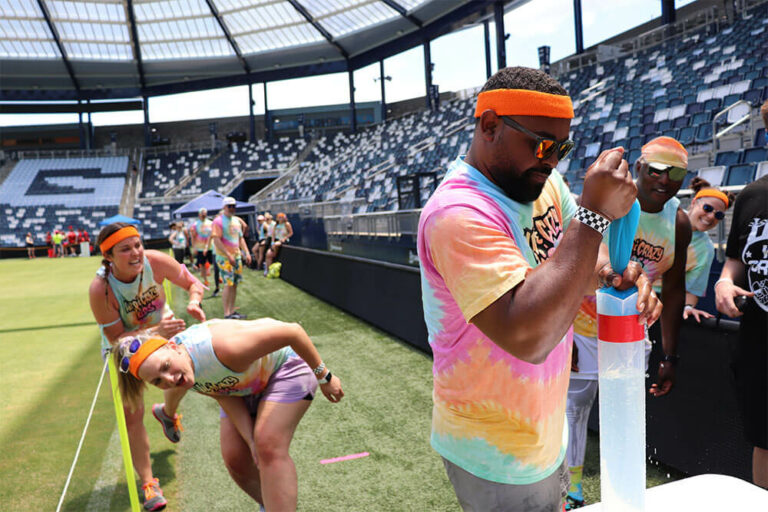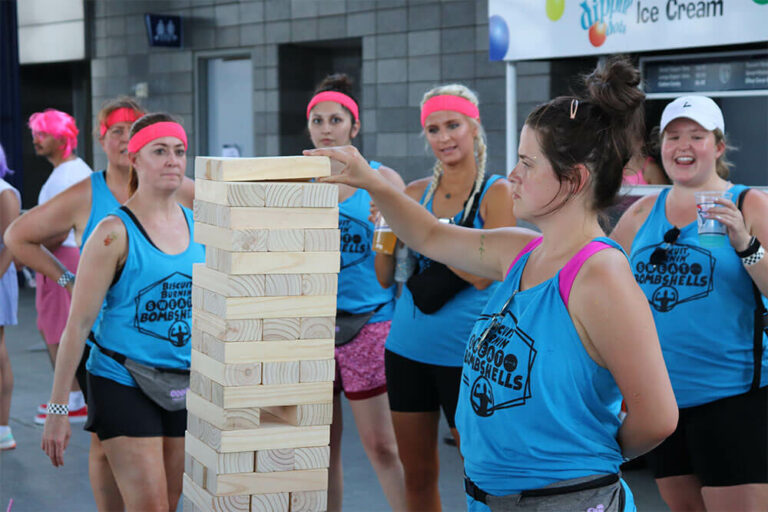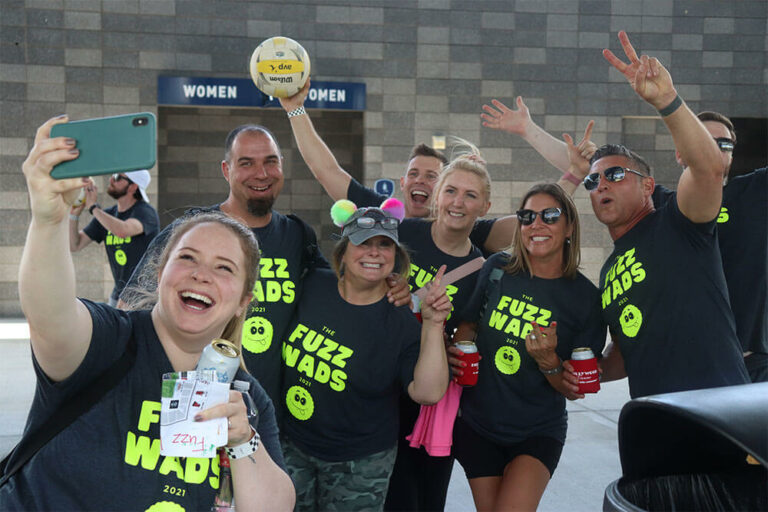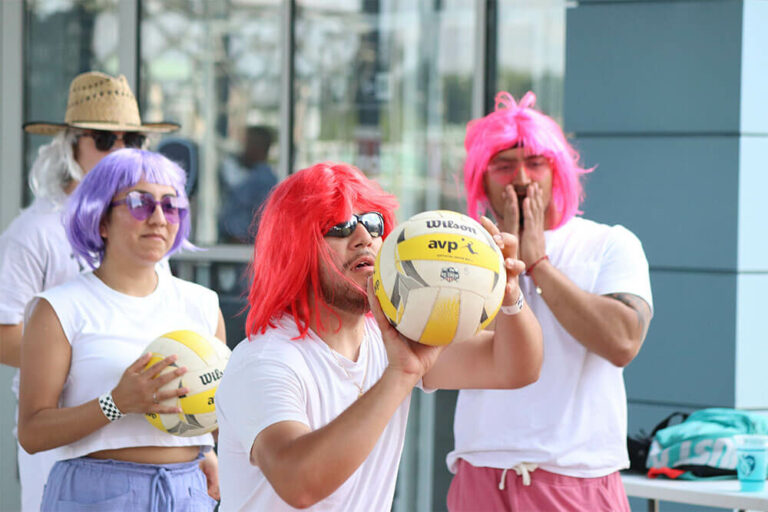 2022 PARTNERS AND SPONSORS