Backyard bbq competition at Zona Rosa
Saturday, July 30th north park at zona rosa
What says summer more than a backyard BBQ? Join us at Zona Rosa for a family Backyard BBQ competition, yard games, a makers fair and more!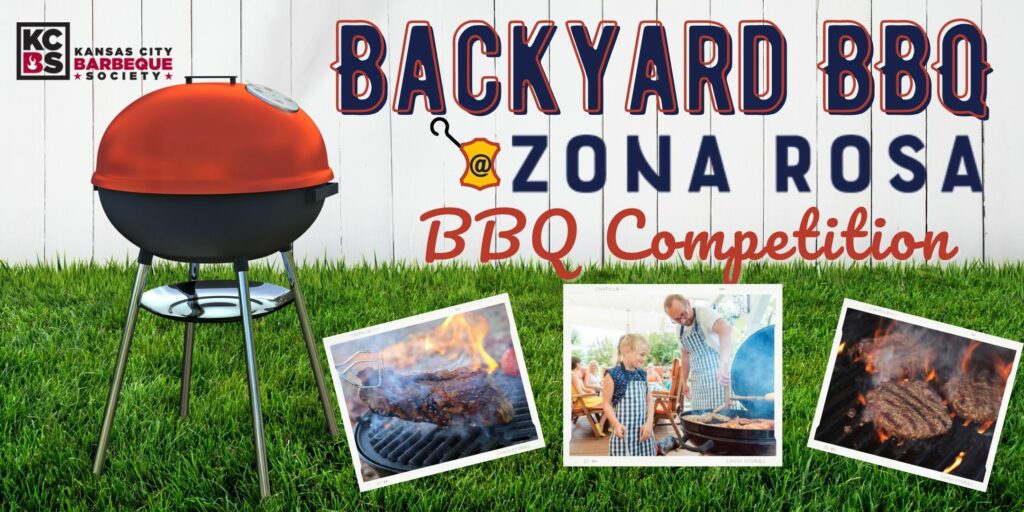 Are you new to barbequing or trying to perfect your technique? This contest is for you! Join us at Zona Rosa for a Family Backyard BBQ Competition.
Family teams of 2 (1 child and 1 adult) will compete to determine who makes the best burgers and steak. Children will prepare burgers and adults will prepare steaks then turn them into our Kansas City BBQ Society certified judges to crown the winner.
This event is for anyone who is wanting to get a start in the BBQ world – whether it be at home or in a BBQ Competition. All teams must comprise one child and one adult. Children must be between the ages of 6-16. Burgers are on the menu first and we'll finish up with steak. Adults must supervise the entire cooking process of the burgers.
What's Included and How It Works
Grills and meat will be provided to all teams.
KC BBQ Series certified judges
Family teams of 2 are required. Teams must have 1 child and 1 adult.
A chance to win prizes!
BBQ Details
All teams must follow all KCBS Rules.
Each team will have a 10×15 prep and cooking area. If you would like to be placed near another team, please let us know.
Kids will prepare burgers. Six slider-sized samples will be turned into the judges for tasting.
Adults will prepare steak. The steak will need to be cut into 6 slices for tasting.
Your team is responsible for the clean-up of your booth and the removal of your equipment and supplies. Dumpsters will be provided on-site for waste disposal.
IN CASE YOU NEED PROOF THAT IT'S A GREAT TIME